Estate Wine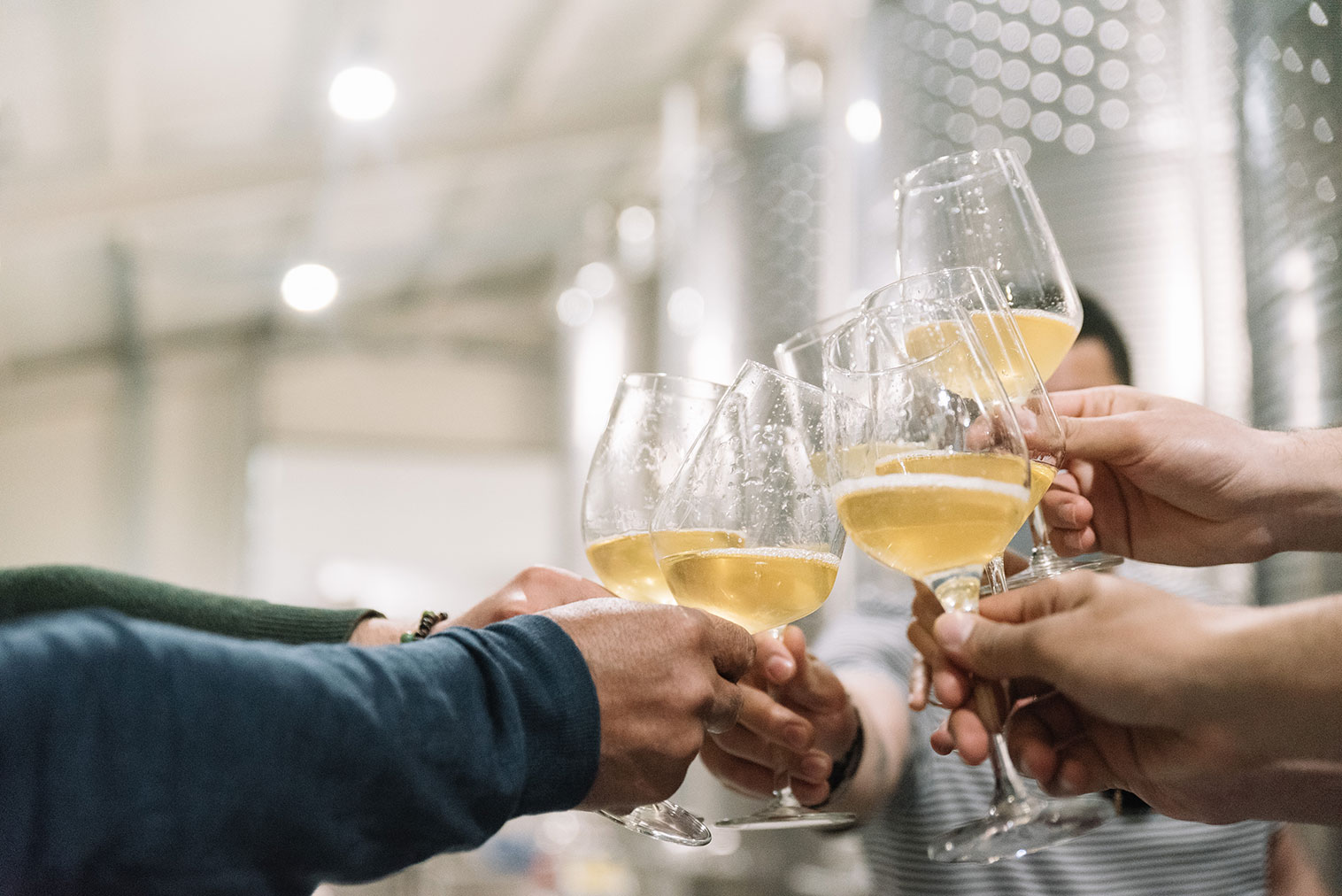 Estate Wine
Our vineyards are located in a unique terroir of Kakheti, which is ideal for already famous Georgian indigenous varieties, such as red Saperavi together with its counterparts from whites: Rkatsiteli, Kisi, khikhvi and Kakhuri Mtsvane. At Vazisubani Estate, under the careful watch of Lado Uzunashvili, our Head Winemaker, we produce approximately 50,000 bottles of homegrown Qvevri wine. Each bottle symbolizes the wine culture of our Estate. Above all, we celebrate the ancient Georgian passion for wine and winemaking.
Our expressive and exuberant wines are made from grapes unique to this region. We use the Georgian Traditional Qvevri Method, which has a history and unbroken tradition of 8 000 years. Qvevri is a terracotta giant size vessel inserted into the ground at the mezzanine level. In Qvevri, wines are fermented and then aged on skins and lees, wintering their energy there before seeing the first daylight at the onset of spring. During springtime, we take our wines out of Qvevris for the first time since their birth.
Apart from our unique terroir and favorable climate, our ways of vinification differentiate Vazisubani Estate wines. From caring for the soil to vine formation and handling throughout the year, from harvesting and vinifying to bottles aged at our cellars, we bear our well-tried philosophies, which we incarnate into practice. This, together with the uninterrupted production cycle, inevitably yields superior results delighting even the most distinguished palates.
We strive to continue the legacy of Sulkhan Chavchavadze, who breathed life to his vineyards at Vazisubani Estate back in the 1800s.
International recognition
Mundus Vini- The Grand International Wine Award 2020- Dusseldorf, Germany
Wine : Kisi Qvevri 2018- Gold Medal
Decanter Asia Wine Award 2019 – Hong Kong
Wine: Rkatsiteli Qvevri 2017 – Silver Medal
Saperavi Qvevri 2018- Bronze Medal
Mundus Vini- The Grand International Wine Award- Dusseldorf, Germany
Saperavi Qvevri 2017- Silver Medal